My Neverborn crews are getting bigger and bigger. Zoraida cant wait to summon some wicked dolls and her henchman Collodi has his hands full as well.
I have mounted the 3 wicked dolls on forest bases and Collodi and his 4 puppets on wooden strip bases. My initial thoughts were that the puppets were poor models but I have decided that I quite like them. Very wooded poses and I think they will paint up perfectly.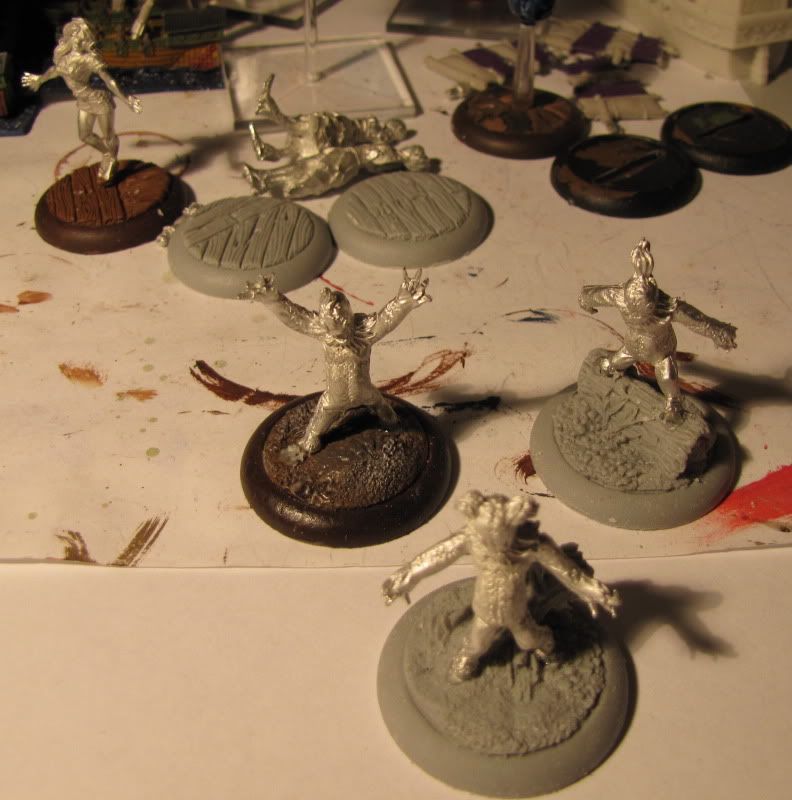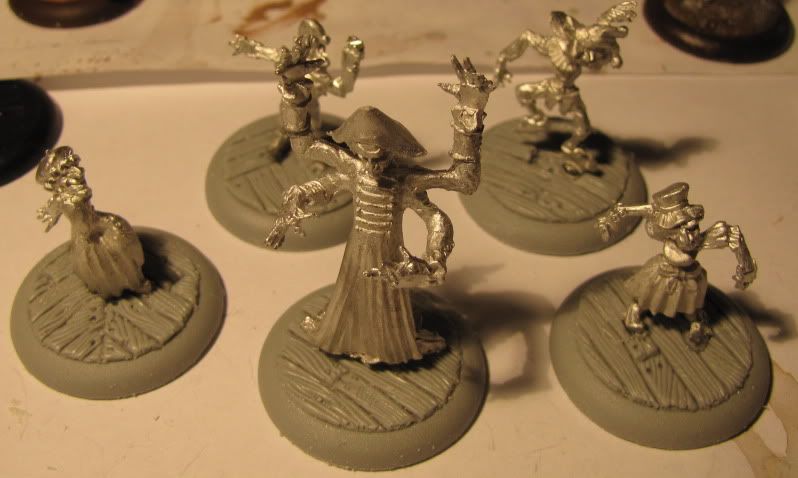 You might have also noticed a nurse, yes I got a free nurse as well :-) Thanks wyrd
Next addition is a male and female desperate mercs for Hamelins crew and anyone else who wants to hire them. Nice models and
should paint up very nicely.
I'd better get these painted as I am expecting some guild guard for my Lucius list and of a big order of Eden models which I think will be fantastic.