Numbers where down on what I was expecting of maybe 10-12 to 6 people with one late withdrawal meaning I didn't play so there would not be any byes. I was suffering the effects of a head cold so it worked out ok.
Lots of action and some insane cards being played and flipped. Full run down when I get some pictures up but here are a couple of shots.
Me in my Malifaux Henchman T shirt ;-)
Bill's Outcasts having a chat?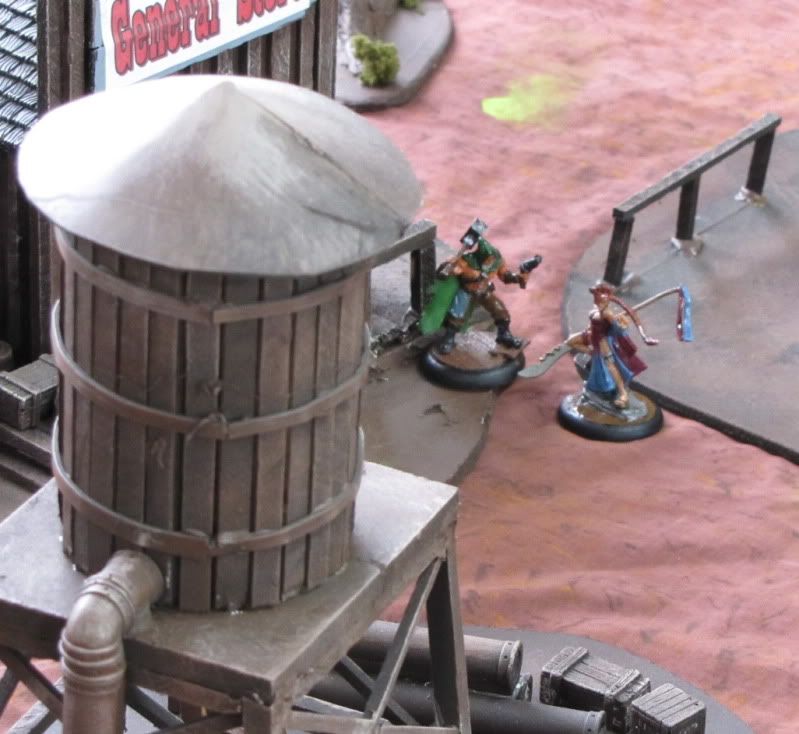 Bruno's Resurrectionists battle Tim's Arcanists. Watch out for the flesh construct Tim!
Craigs Resurrectionists, what she up to?
Overall results with Craig first (3 wins) and the 2011 Henchman Award going to Bill for his nice outcast crew with his twin Ronin.