Here is my slightly converted Grey Daimyo. I have just started to base coat although I have not completely planned the color scheme. I did a simple hand swap and put the spear in an upright position. He come with Plasteel armor: Full + 2.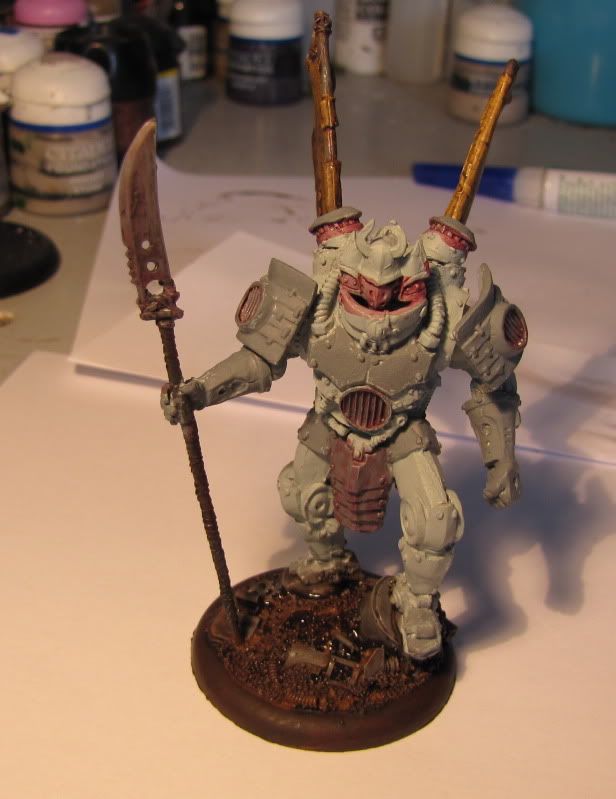 Also here is a standard Blue Kami, he is a lot smaller cf Grey Daimyo but has a very respectable Heavy Plasteel Armor: Full +3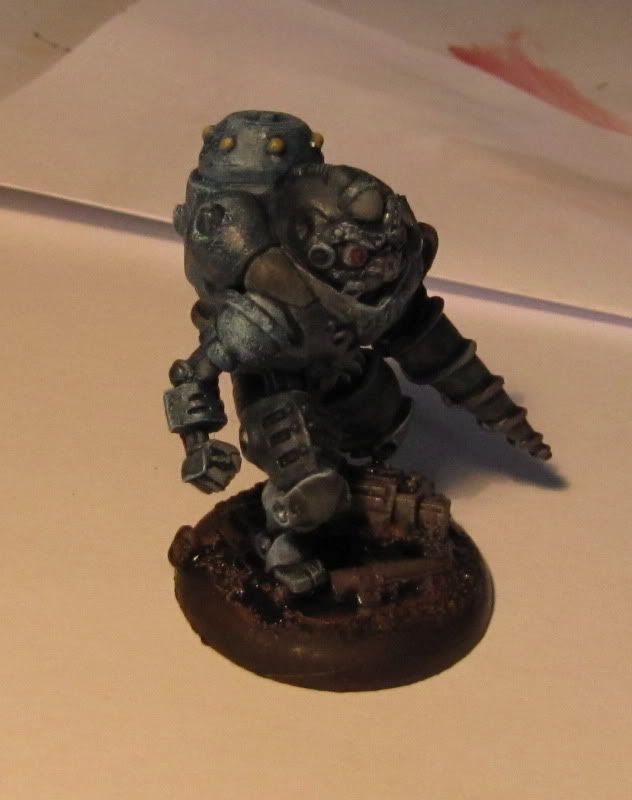 The ISC tend to have very high PSI as the following card shows. The head is PSI, Arm is CBT or fighting skill, torso is VIG Vigor and Legs are SPD speed. The grey dots represent how many wounds the limb can take, so Grey Daimyo can take 3 wounds to his Arm and then he is incapacitated and removed from the game. The stigma symbol on the bottom right is an alternative way to construct an army . You can either choose to use all ISC models or choose from models with the Protection symbol. Other symbols are Destruction, Order, Change and Chaos. A cool idea to mix up the game. On the other side of the card are the models abilities etc. Cards can be downloaded (and rules) from
Tabans web site
under the eden option and then choose downloads.