I really like the outcasts, they have great minions and you can always get exactly what you need to get the job done. Levi can be hard to deal with if you cant handle his unnatural wasting spell and the summoning that he does.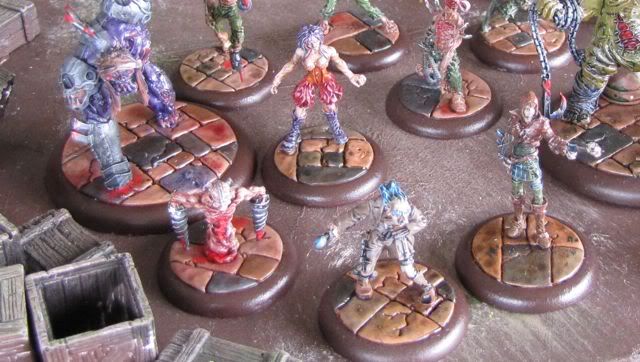 In fact his ability to hire any construct alone is a winner. I can picture "Teddy" flying into combat or the mighty Steamborg climbing over the blocking terrain when he charges into combat.
And then there is Viktoria, times 2, with her host of ronin and the odd merc thrown in for fun, and you have a formidable crew.
With the addition of the Von Schill and his freikorps , you have yet more selections. So whats not to like? The only thing that I don't fancy are the gremlins. Just not my style although the models are very nice.