The whole idea of a terrain blitz is to, well blitz. So here are some more snaps of some Malifaux inspired terrain. I used 5mm mdf for bases, thick enough not to bend but still can place a model on the edge.
I used 3 identical peices from mold I made the other day.
With a bit of cutting (well actually snapping) and changing the orientation they came together ok.
I then filled with glue and gravel to finish off any visible cracks and gaps.

Here is another one using same mold in front of the one above!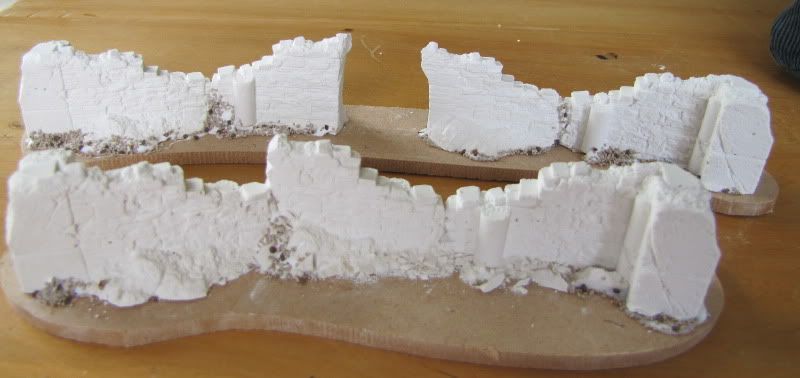 Its amazing what you can do with a bit of plaster and glue. These will paint up well and I am really happy :-) with the process.