I had another wall section I thought would be perfect for making ruins. I planned to make half molds of the wall from both side and this would allow me to join in different ways. So here is the finished mold. Mistake number 4? - I needed to try and get the top of the mold smooth so when you cast you can scrap a flat surface. This makes its easier to stick together.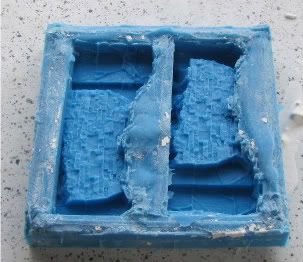 I made some casts and they came out perfect. This mold should provide lots of scope to make some very nice ruined wall, house sections.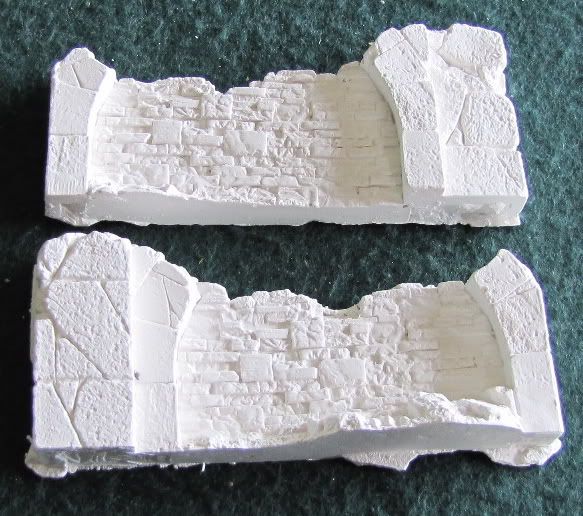 I have ordered some proper silicone molds from Hirst Arts and they should be here soon. Then I will make some casts and the hopefully some larger wall sections that I can make a mold from.