Finished painting ...
I put a few models into shots, I think its worked out ok. I made all this from plaster and wood. The mold for the pipes and roof was from Hirsts and I made the other 2 molds for the bricks and the ruined fences.
House is first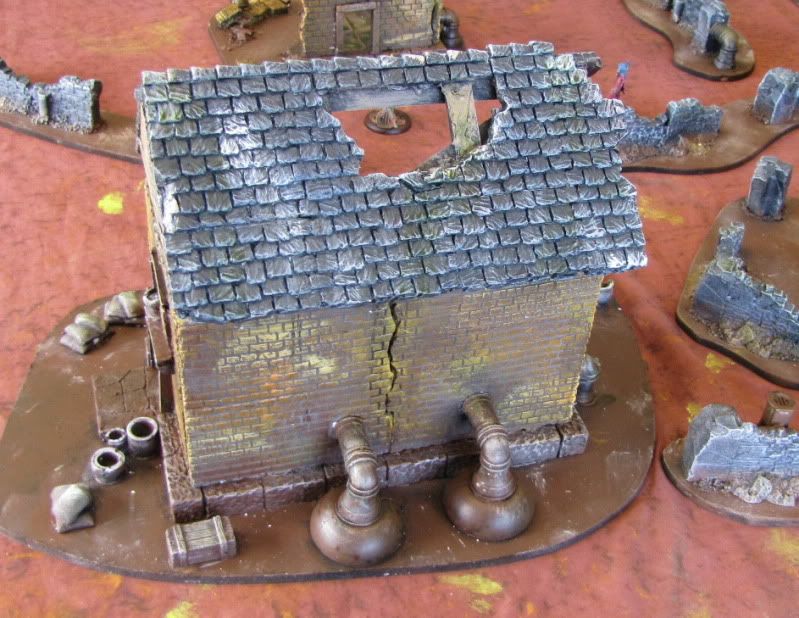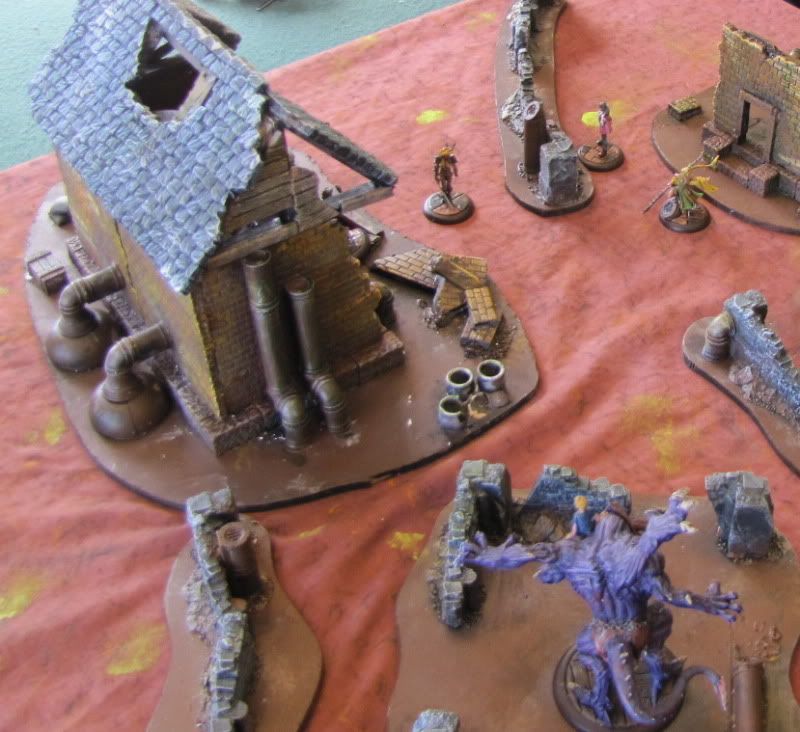 Factory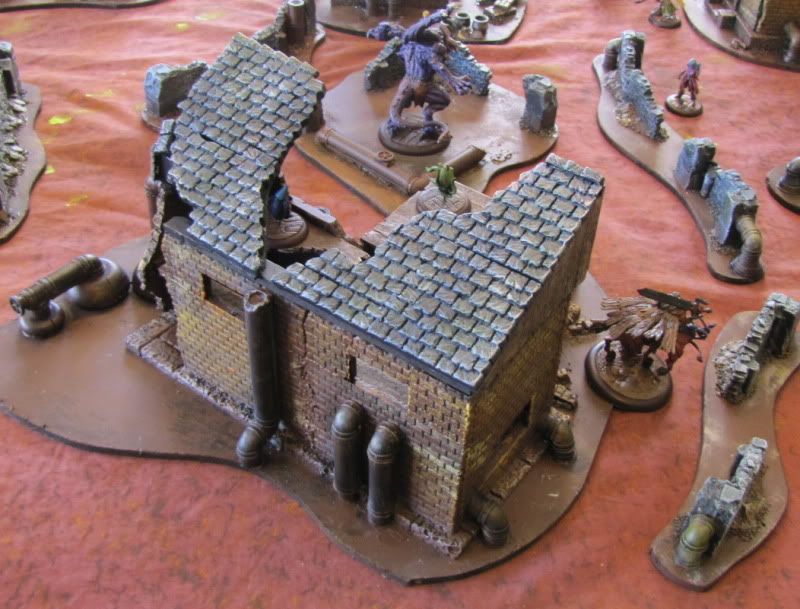 "Take the shot Hans"
Next bit is to use the small brick mold and make some ruined wall and houses.....