I got some of the
Firestorm Armada terrain
from Spartan today. Very impressed, it might not be to scale but I think it will ok. The military buildings and accessories are varied and I think will make great Antarctic bases for DW.
I put a tiny fighter for scale and its ok, it hard to tell if the doors are for people or for vehicles on FA terrain. Also next to my KoB battleship and hatches are smaller but then again I expect them to be.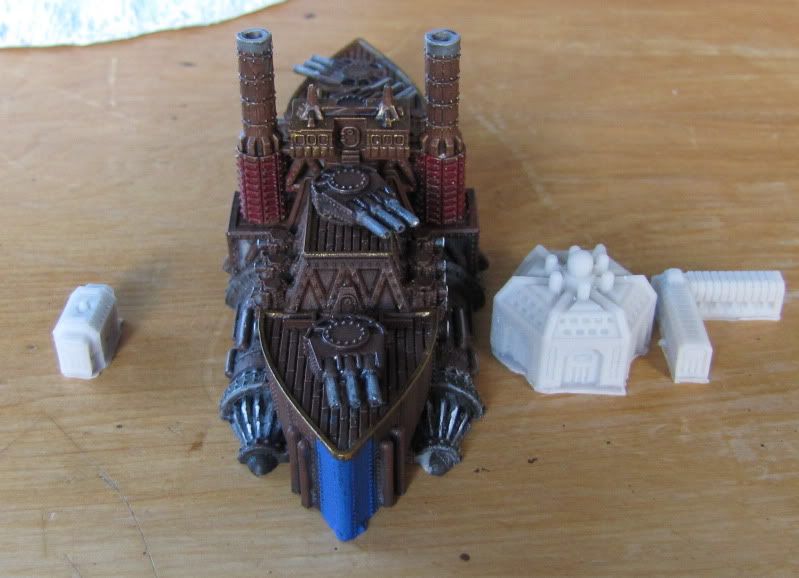 Heres what you get. lots of stuff + bits on terrain above. Cool.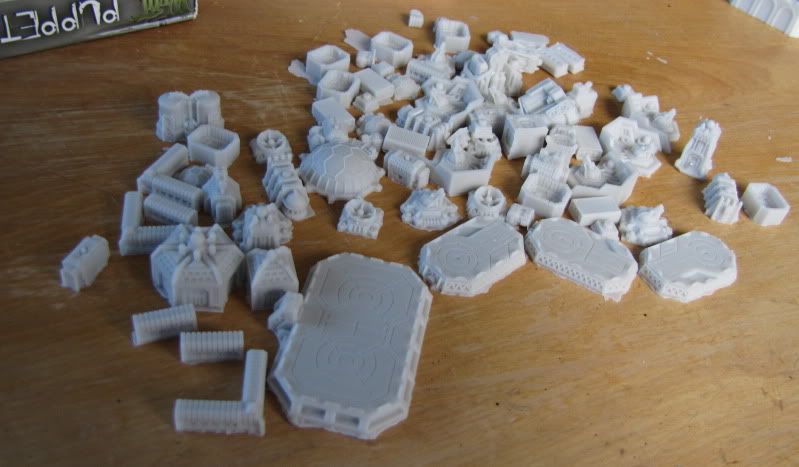 Next step to glue , paint up and finish with some snow effects.