I made up some decals and have linked to them from here. I'm still finding this quite a tricky operation but I think its just practice. The first decals I tried I printed on white paper but you have to cut very neatly around them and when they are 5mm its tough. Second batch I printed were on clear paper but you need to paint underneath what colour you want to see showing through...
Oh well I'll get better.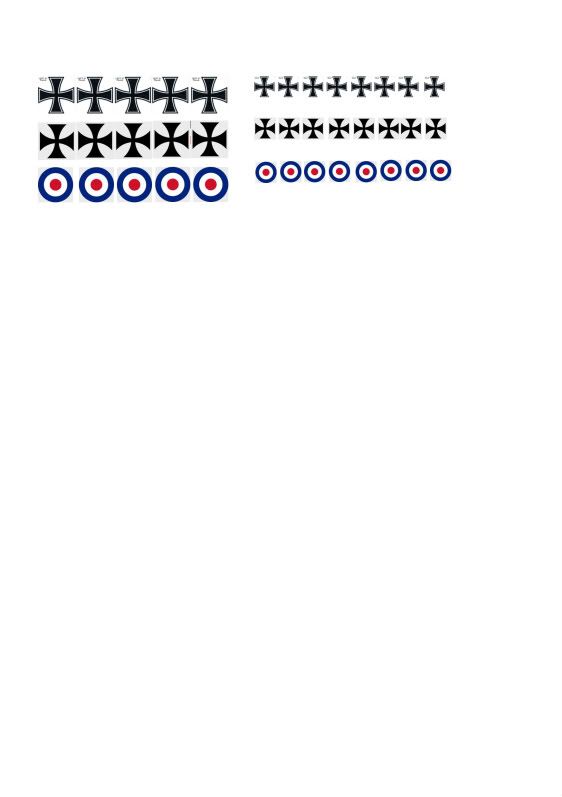 and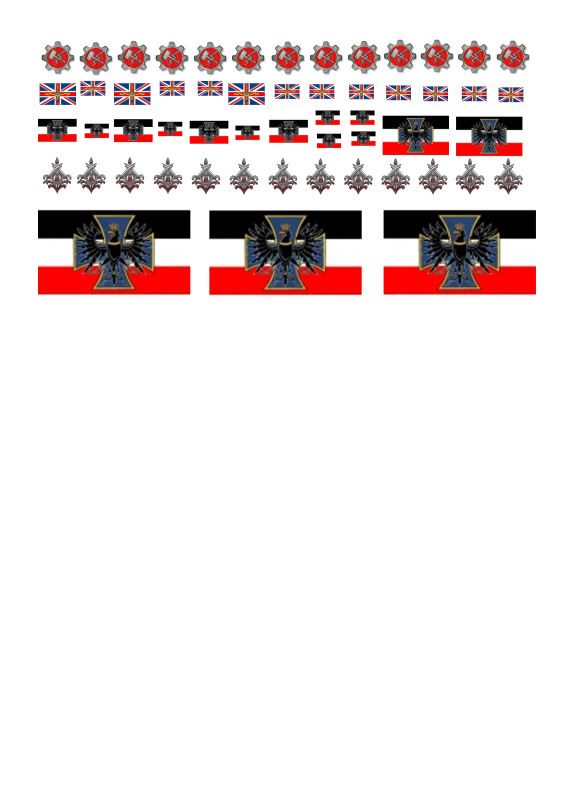 and
on the 2 KoB bombers. All I need to do is seal and we are good to go.