I have been painting my Uncharted Seas models and thought I'd post a picture of my painting area. My Ralgard and Iron Dwarves are WIP and enjoying it. I use Citadel foundation , Vallejo and Citadel inks.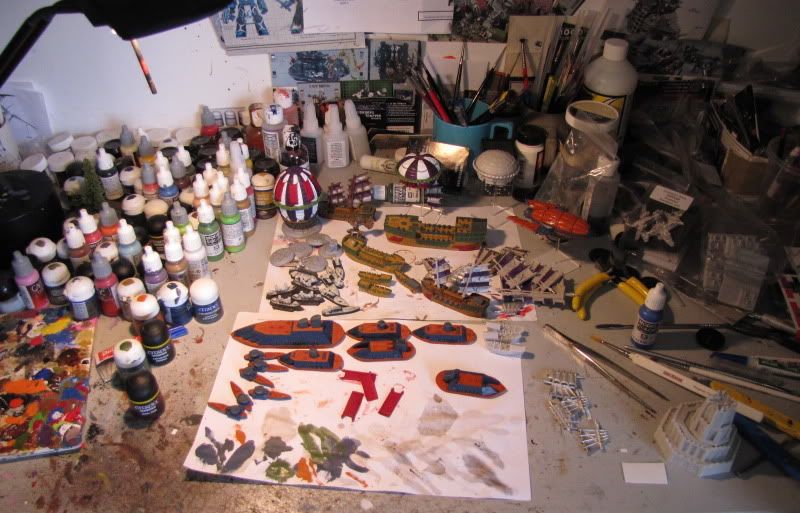 And some of my models, Dystopian Wars, Confrontation, Plague Marines and Malifaux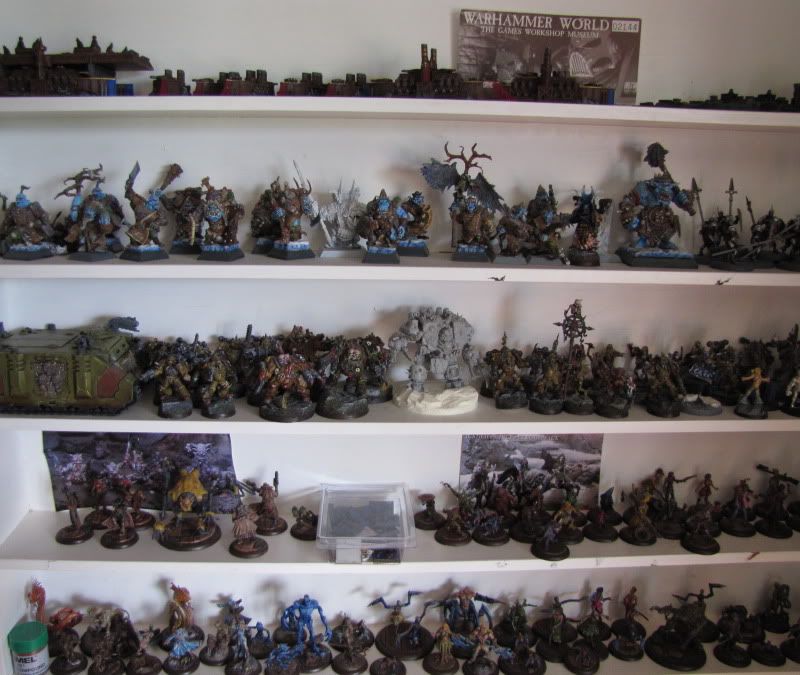 I then thought I would post some of my old models, I was listening to the D6Gen podcasts and they were discussing some of there old games. The ork warboss (40K) on a war bike (which is a Carnosaur) is one of my favorite conversions.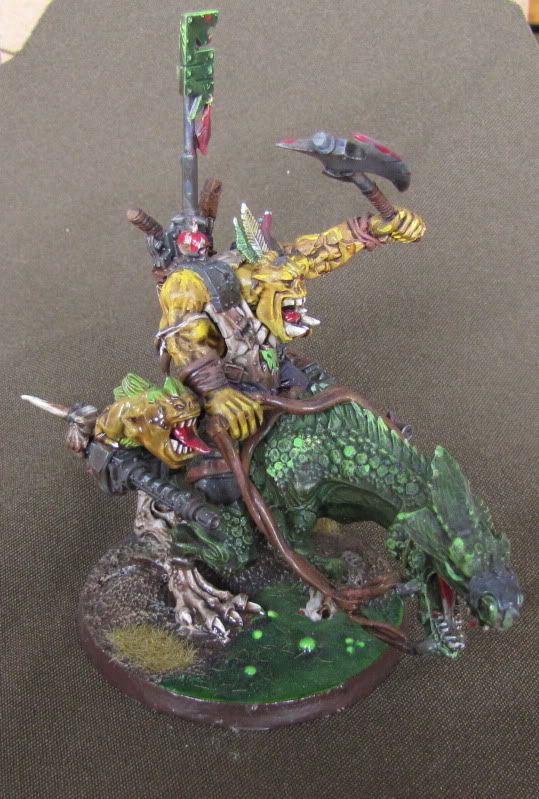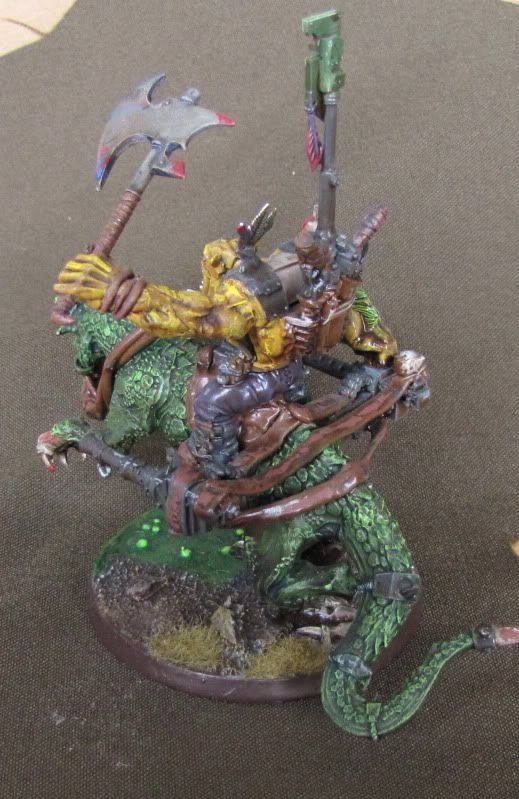 Any one of the most enjoyable to paint is the "Troll" from Confrontation. He has sausages wrapped around his arm and some fish for lunch. Its one of the nicest models ever, Rackham had the best models.