I can paint fast if needed, all models base coated and inked. Need still need to drybrush, detail, seal and add sparkles (Rackham model painters know what I mean :-) ) Boy I can't get by without GW Foundation paints for getting stuff done quickly. Also the GW inks are very good. Plus I do have some very good sable brushes I got online.
Red hats to match the other guild stuff I have
Raptor will be on a lamp post when finished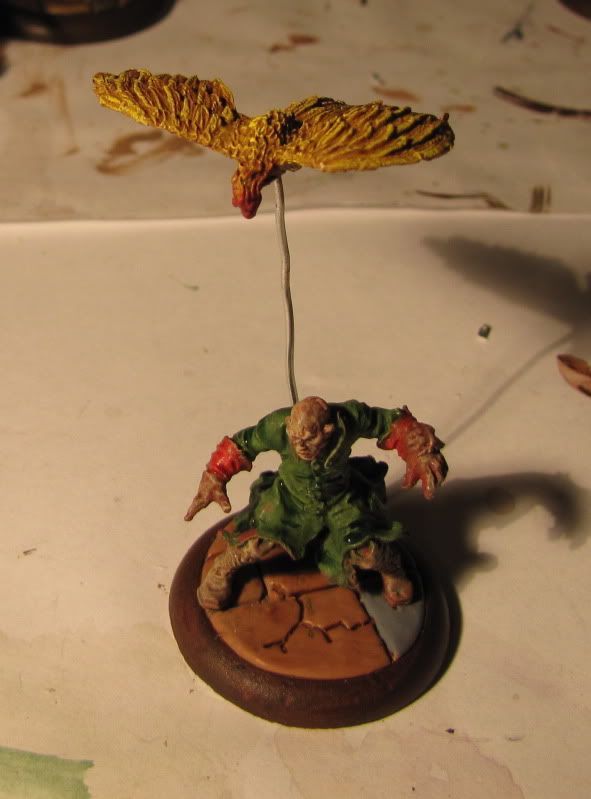 These puppet guys are really cool, I will be inking with black to get a black and white look. Its a bit hard to see but the white and grey really works.
These guys are even cooler, I think I might get some more and do some conversions maybe with arms ripped off and weird constructions.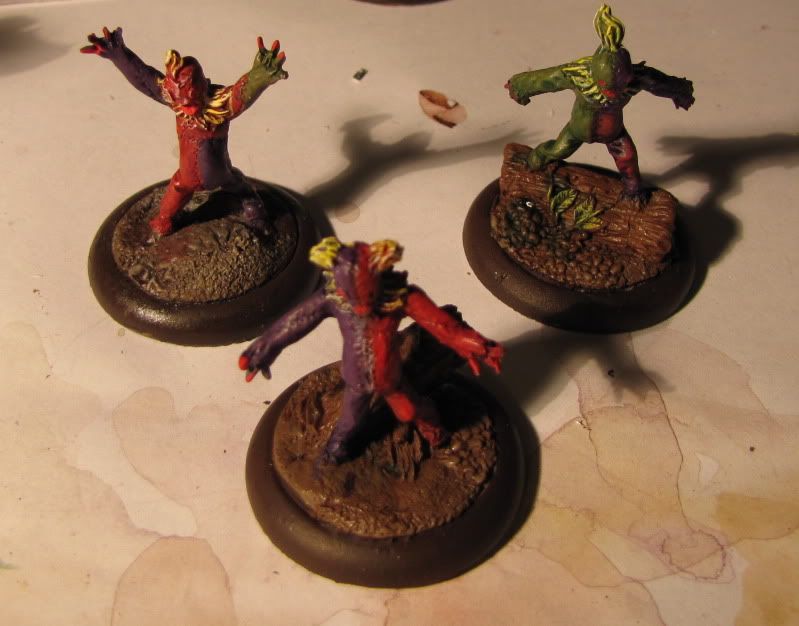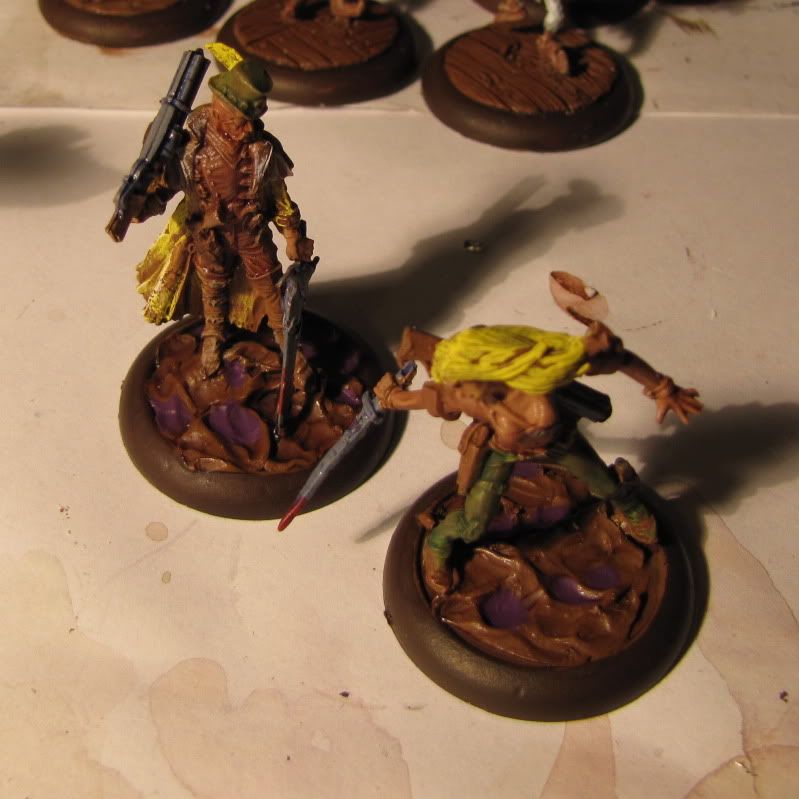 Not quite nurse colors but still quite cool ;-) Thanks again Wyrd for free model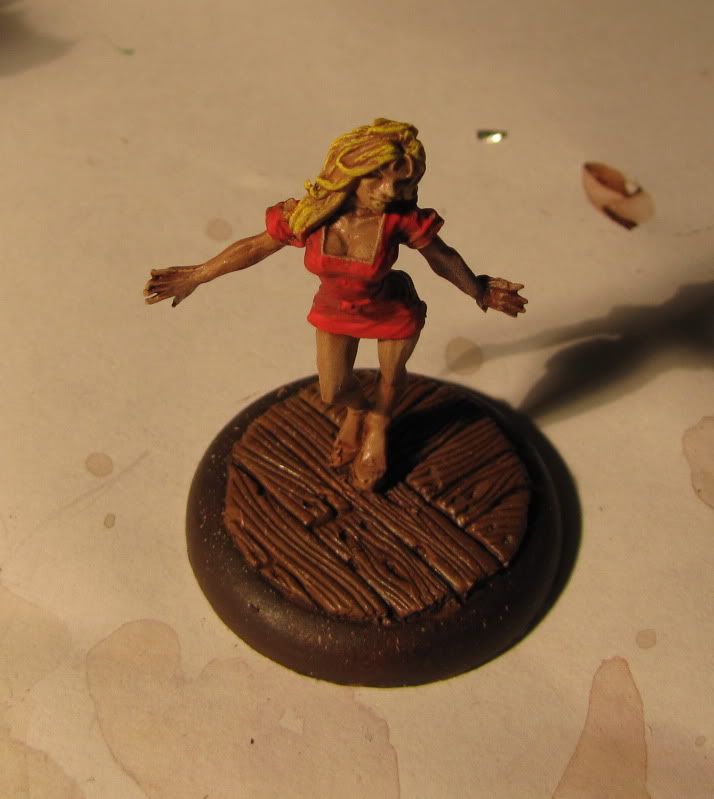 Will dry brush to a ghostly grey, green color. I have one more to base but I have run out, These guys are also very cool. I think the models are getting better and better, very dynamic poses and true to fluff in books.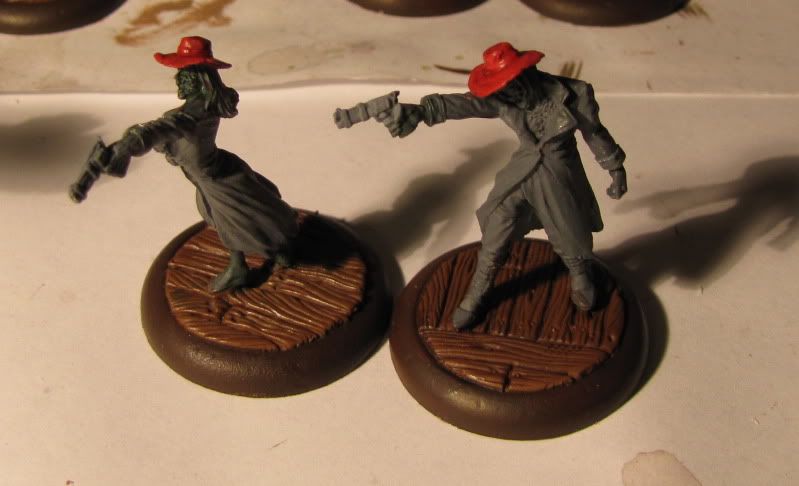 Phew - Lots of fun and will be good to have a game or 2 soon