Here is my Outcast Bully painted. The base has water effects but you can't see it in the photograph.
Its a nice model with the gear belt and the sun hat a nice feature. I tried to use a darker skin tone for him and I think it has come off ok.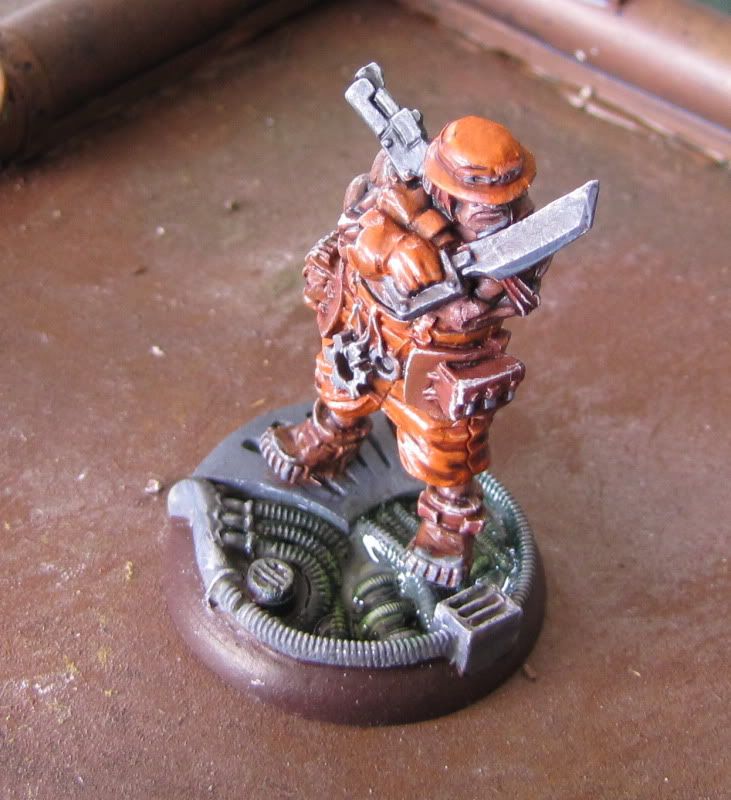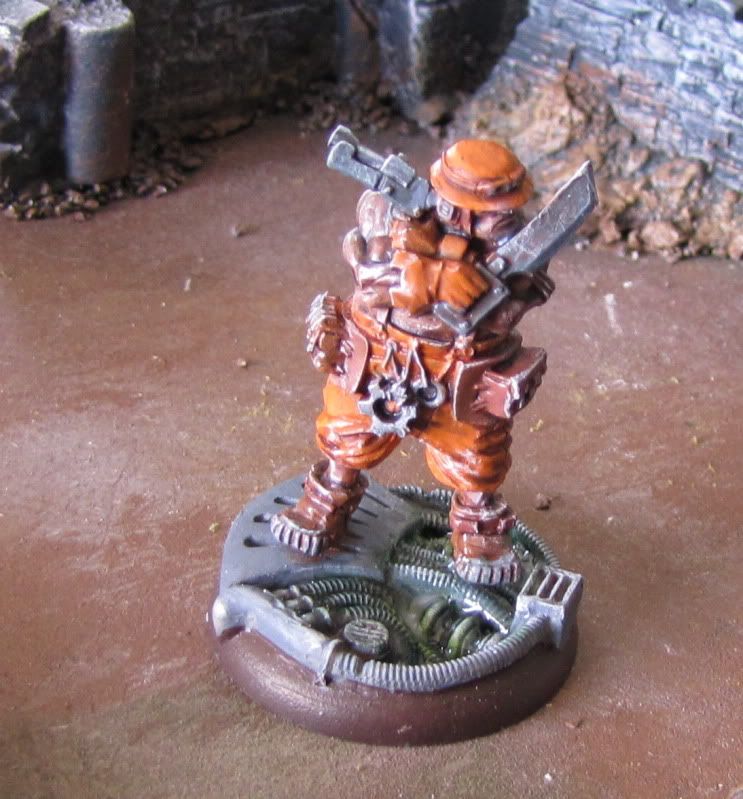 Stats are as shown (cards can be down loaded from DA site) so for 60 AP you get 2 health points and Take Charge (scuts) means that he can lead them into battle. Elusive give ranges shots > 6 inches double the normal modifiers. Combined with the ability to deploy after all no infiltrating units the Bully is a very capable leader.