Wow, that was quick service from Maelstrom. Here are the new outcasts I ordered plus some very cool bio tech bases from Micro Art. Yeah - looking forward to making these up and painting.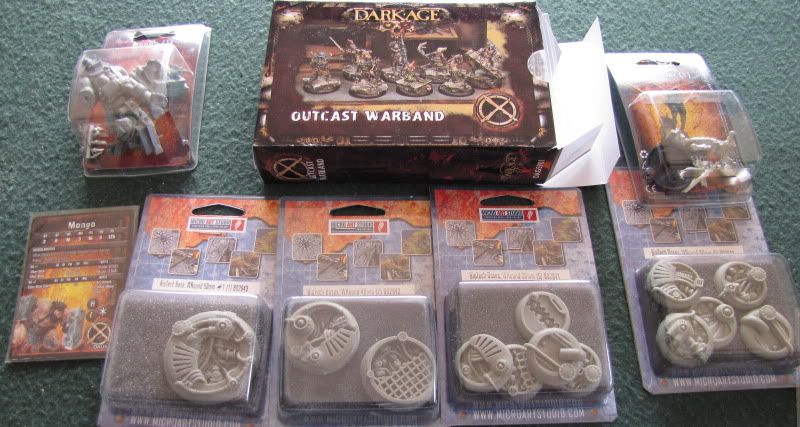 One of the reason for getting the Outcasts, Mongo and it is a very nice model. It will only need a touch up with a sharp knife to remove some slight mold lines and then I can assemble and mount on the 50mm bio tech base.
The bio tech bases are stunning. Maybe one of the best bases I have seen. They will really set off the models. I almost thinking of using some enviro tech light to fill the big base so it looks like water or some sort of biological agent... Cool.