I have sort of painted my Wasteland Warriors. I need to finish them by adding shading and details etc but I thought I better post something for 2012. Also I need them for a game this weekend!
Nice models although the guns were a bit fiddly to mount.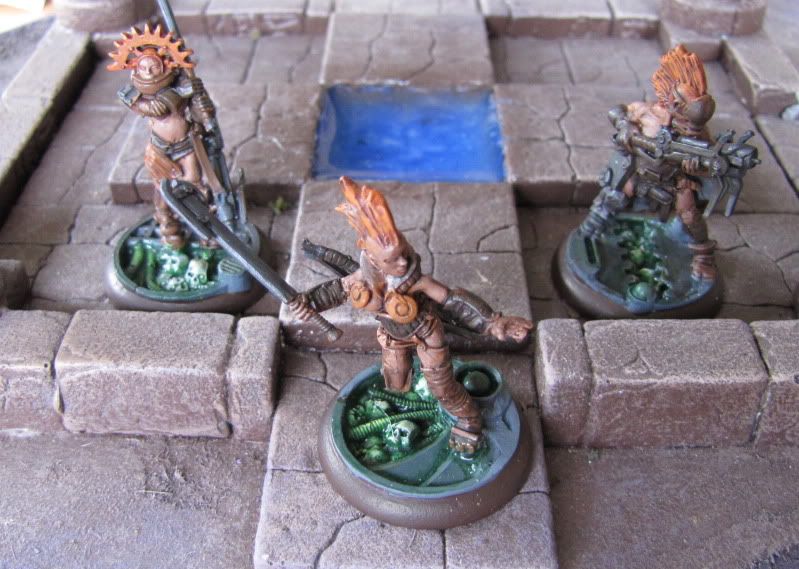 Gaming wise there stats are good and they are 40 points a piece.