I couldn't resist when I was ordering some new brushes so I got Yorg.
He has a resin barrel and the casting is very nice. The hands are molded on barrel and it just sit on top of the arms. Easy to assemble and I am looking forward to painting him.
Here is Yorg beside Vassiliev.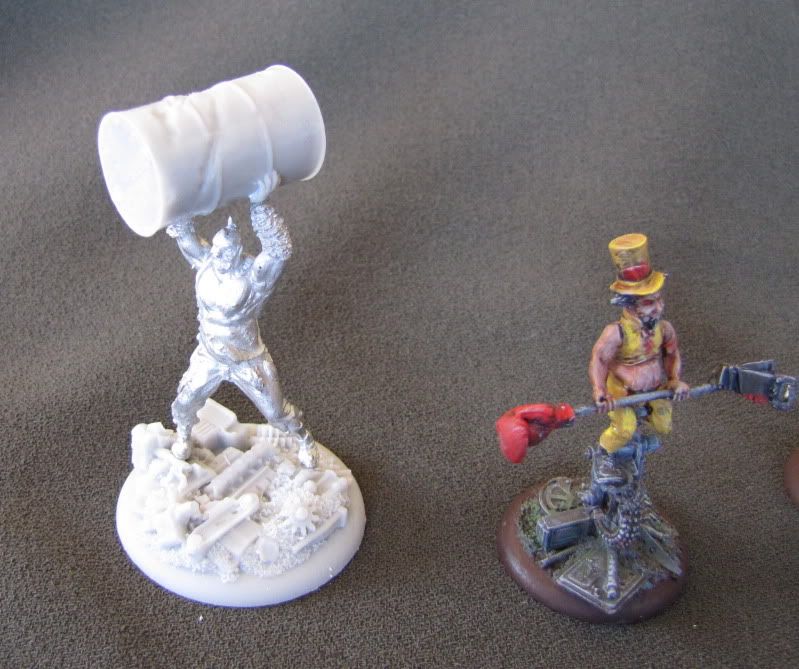 I'm also touching upo my Jokers as they were never really finished. Her is Vassiliev & Anton