I have been madly painting to try and clear the bench so I can get my ISC and Resistance models painted.
So I quickly based and painted some more DA Brood yesterday. They are very easy to paint, all they need are some more detailing and highlighting to finish. Painting wise they are ready to play with and tactically they give me two lists that I can use for the Brood at 750 points. The throwers look to be interesting models to use in a game with hugh range and two HP.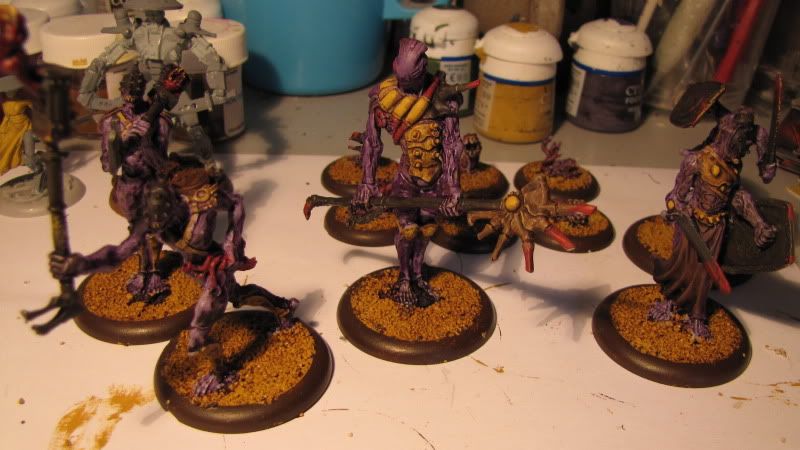 I couldn't resist so I'm also base coating the rest of the starter box for the ISC and a yellow Gaki. I much prefer painting the Taban models because the castings are finer and I really like the robotic theme.